Why You Need a Virtual Goods Strategy Today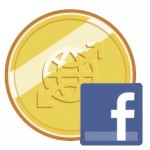 The virtual goods market is expected to exceed $2 billion this year.  Are you ready to make the most of this hot e-commerce trend?  We spoke with Suchit Dash, Co-Founder and VP, Product at Ifeelgoods to get his perspective.
As a retailer, why should I care about virtual goods?
Gain insight into your target demographic.
290 million players globally spend 40% of their time on Facebook playing games such as Farmville or Cityville, where the universal currency for all transactions is Facebook credits. Traditionally, people think these players are from a younger demographic, but in reality, the average social gamer is a 43 year old woman—and has a profile that is very similar to the online shopper.  Most online shoppers are probably gamers.
Make your online promotions more effective—and more emotionally resonant.
Substitute real dollars you'd spend on promotions with Facebook credits.  Simply put, give Facebook credits to shoppers when they're browsing your site.  "Make this purchase, and get 50 Facebook credits."  The value of a Facebook credit is $0.10.  However, when you give a customer, say, 50 Facebook credits, they have an emotional value associated with them because they can help build out a farm or expand the limits of a city on a game where your shopper spends almost half of their Facebook time, connecting with friends.
Incentivize actions that have never been incentivized in the past.
Five or 10 Facebook credits to sign up for an email newsletter or to follow a blog is still a meaningful credit to these customers, and a great way for you to build brand awareness and loyalty.
Tell me a few ways that a retailer can use virtual goods.
Virtual goods deliver value to the retailer by incentivizing purchase, inspiring awareness/loyalty through social media, and rewarding specific calls to action:
Purchase related: "Buy this product and receive 50 Facebook credits."
Social media related: "Follow us on Twitter/Tweet [a specific message] and receive 10 Facebook credits" or "Like us on Facebook and receive 10 credits"
Micro incentives that reward a specific call to action.  "Receive 10 Facebook credits when you sign up for our email newsletter."
Are there any retailers that really get it and are maximizing their investment in virtual goods?
Shoebuy.com recently won the 2011 Best-In-Class Award for Social Media at eTail West for their virtual goods program. Shoebuy.com gave 50 Facebook credits with each purchase—advertising this incentive via Facebook and other websites.  Ads that mentioned the Facebook credits garnered twice the click-through rates of ads that didn't.  In addition, when redeeming credits, customers were given the option of having a brief message about how they earned those points appear on their Facebook wall.  Almost half of Shoebuy customers allowed this message to be posted on their wall—generating more impressions, clicks and sales. Because Facebook credits are the social currency of the internet, retailers can tap into the viral nature of Facebook.
To read more about this program click here.
What can a retailer do to learn more about virtual goods and get started?
Try out a social game and get familiar with how the whole ecosystem works. Interact with your friends online and check out the effect.
Review the industry research. A great deal has already been researched and written up on the demographic profiles of gamers that are making virtual goods an over $2 billion industry.
Keep up to date on the virtual goods ecosystem.  This could be as simple as following content about Zynga.  There will always be tremendous opportunities to tap into this ecosystem and creative ways to use your existing customer path on your website to bring the gaming element into your flow.  Check out the Virtual Goods and Retail group on LinkedIn for relevant news and discussions.