Under the Hood @RichRelevance's First Hack Week

RichRelevance hosted its first official Hack Week last week, and I challenged our engineers with a few simple rules before they embarked on unleashing their inner creativity to dig into their personal projects.
You do NOT need to create a new product. Hack Week is for research, ideas, or improvements!
Use Hack Week strictly for your projects.
You are encouraged to collaborate with other teams within the company (Client Services has some great ideas and skills!)
No matter what Pink or AMT (our product management directors) tell you, don't work on "work." Ignore them : )
Most importantly, HAVE FUN!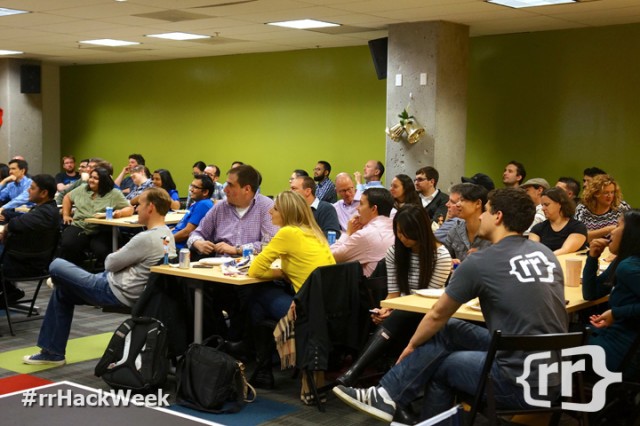 We've come a long way since the original concept of Hack Week arose a few years back, when we dedicated several days a quarter to "self-directed time." In this format, we struggled with our engineers' ability to schedule and prioritize their time given simultaneous product and customer priorities. Now that we have a full week, we've removed the challenge of trying to prioritize everything else going on, with fantastic results.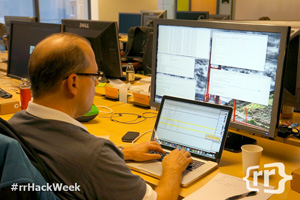 Hack Week culminated in a 2 1/2 hour demo-thon last Friday afternoon, and I was blown away by the amazing and varied projects everyone worked on. We had over 17 presentations that included production quality demos, great insight into current data trends, extremely useful dev/ops/QA tools, as well as cool new approaches to pattern recognition.  Lots of "oohs" and "ahhs" were shared over compelling new visualization tools, and much applause given for several projects' anticipated ROI—measured by hours saved per release cycle.
On top of this great set of demos, we enjoyed spirited participation from a very inquisitive and supportive audience and judging panel. Enticing trophies and prizes were put on display, and our judges did their best to ignore offered bribes—whether subtle or blatant.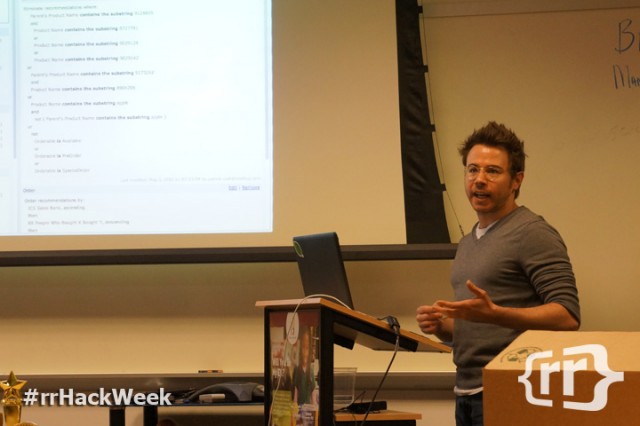 The judging panel meets this week to determine the prize-winning teams, and we look forward to bringing to fruition some of the passionate innovations and ideas that have sprung from our collaboration. Stay tuned for updates on future Hack Weeks—a new RichRelevance tradition!
Follow Hack Week on these channels: