Andrew Kordek from Sears @ E-Tail 2009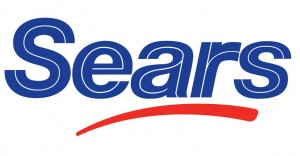 I am just coming home from a fun and interesting time @ E-Tail 2009. I got to see many of our friends and partners, from the folks at PayPal and Akamai who throw a heck of a party to those folks at Responsys who definitely know how to spice up a lunch with a little "game show".


Among many interesting speakers, Andrew Kordek, the manager of emerging e-mail technologies at Sears gave a great talk about how critical it is to engage your customer in a meaningful way throughout the "E-mail Lifecycle". It's a topic we in retail/e-mail discuss, but few have acted so directly and so markedly. Especially in this market, we need to focus, tune and re-focus our efforts when we engage our economically conscious shoppers–especially in their inbox.

The 5 pillars:
1. Capture
2. Optimization
3. Segmentation
4. Dynamic Content
5. Creative 2.0
At each of these steps, Andrew described the innovations Sears has been driving over the past year.
In Capturing customers, each of the thousands of Sears associates is trained to request the shopper's e-mail address at the POS. Further, they have developed different "onramps" for new e-mail addresses depending on the channel of first contact–all this to ensure that by the time the customer is entered into the cadence of their promotional engagement, the customer knows the value proposition and is engaged in participation.
For Optimization, Sears has been developing tracking and optimization techniques to ensure that their e-mails are sent to the inbox versus being filtered by ISP's/webmail providers. They've developed a sophisticated set of account-tracking, and partnerships to develop and maintain a high deliverability rating across the board.
Working with Ogilvy, Sears Segments its customers using propensity models. These models combine online and offline behavior to create that true "multi-channel" experience, something Sears is famous for being world-class at providing its shoppers.
To develop Dynamic Content , Andrew and the Sears team have been working with richrelevance's richmail product to deliver content optimized to the second for that particular shopper. We started working on the project at the beginning of Q4 and had them live in 4 weeks throughout all of the transactional e-mails from Sears and K-Mart properties (around 8 different templates!). We've seen over 4x lift in engagement versus our control of segment-targeted content.
Insofar as Creative , Sears both tuned the templates around the richmail recommendations and has pushed the envelope in other ways, delivering unchallenged best-of-breed auto-play video content over the past holiday.
—
As he was wrapping up, Andrew desribed his personal methodology for continuing to innovate on these different pillars: Think outside the box and don't be afraid to ask. When Andrew first started using the richrecs product on Sears.com, he thought "Wow, I want this in e-mail!" He didn't even know that we had a richmail product, but he picked up the phone, called his (most outstanding, in my humble opinion) account manager, Mark Beebe, and asked if we could do it. 4 weeks later, his wild-eyed idea was implemented, tested, and in his customers inbox.
richrelevance Principle and Value #4: Customer Commitment
Especially in this market environment, it's critical that we aren't afraid to innovate. It's critical that we continue (if not massively step up) our customer engagement and customer commitment. What's good for our shoppers will make them happy. Happiness=Loyalty. Loyalty=Repeat Shopper!