RichRelevance named "Best Place to Work"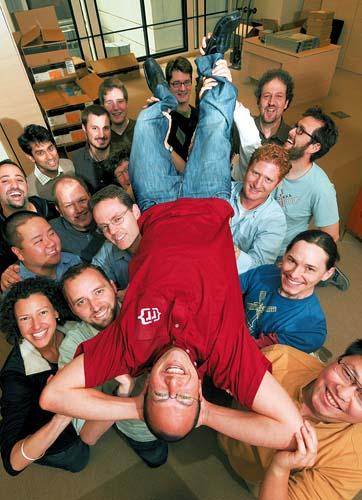 I am excited to have the opportunity to write about something near to my heart. As I've grown in my career the quality and enjoyment of my workday—primarily influenced by company culture and the people I work with—has become increasingly important to me. One of the things that most attracted me to RichRelevance was the opportunity to be a part of a great culture. Our CEO, David Selinger, was well on his way to creating this with a set of explicit cultural principles, a desire to build a great company, an exacting recruiting standard and the know-how to push people to do great work while enjoying themselves. But as a company grows from a handful of people to several dozen it's never certain how the team will gel and how the culture will evolve.
Last week we won the "Best Places to Work in the Bay Area" award from the SF Business Times (subscription required). In fact, we placed #1 for businesses in our size range (25-50 employees). (press release)
While it was an honor to win the award and we are grateful for the recognition, I already knew that we had created a special place to work. For me, what is most important about the award is that, through its comprehensive employee assessment process, it confirms that the entirety of the team shares a positive perception of how our company culture has progressed.
All companies have challenges, including the challenge of rapid growth. When people think about that particular circumstance the challenges that come to mind are typically financial, organizational and of course execution. Equally important to RichRelevance is that we maintain an inspiring culture as the company swiftly expands. So far, we're pretty happy with the way it's going.