Introducing Xtreme Personalization™

When we launched RichRelevance, we chose the tagline "next generation personalized recommendations" because the status quo solutions – all first generation products – were not delivering on the promise of a faster, easier, and more enjoyable shopping experience. Our new class of hyper relevant product recommendations was architected to address some of the fundamental issues that plague traditional approaches to product recommendations. I became familiar with the challenges of personalized recommendations while at Amazon where I ran the R&D team focused on personalization. Over the years at Amazon, and again at Overstock.com, I learned a few key lessons that would later inform the core of RichRelevance's approach. Our focus, (and I believe a key part of our success to date) can be attributed to these guiding principles:
Principle One: Think like a Retailer. Approaching the opportunity from the point of view of a retailer, and being zealous about continually enhancing the user experience (and about scale!)
Principle Two: Embrace the consumer lifecycle. Understanding that online shopping doesn't begin or end on the product page—it is a pervasive experience that spans every point of online/offline/on-site/off-site contact.
Principle Three: Every retailer is different, every consumer is different. People shop differently for appliances than they do for DVD's, and each retailer has a unique relationship with its customers. To truly personalize the retail experience, these mantras must be fully accepted and focused upon.
RichRelevance launches Xtreme Personalization™ today, coinciding with a major customer announcement, to offer the promise of true personalization to world-class retailers who are as passionate about realizing the promise of ecommerce as we are.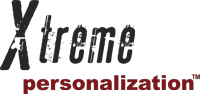 So what exactly does Xtreme Personalization mean? It means personalizing the entire shopping life cycle: from interception, when a shopper lands on your site; to engagement while on site; to re-interception, when a shopper is no longer on your site.  We've innovated a product suite on our industry-leading enRICH platform that allows retailers to engage their shoppers at each of these points.  The graphic below describes how our products map to the lifecycle: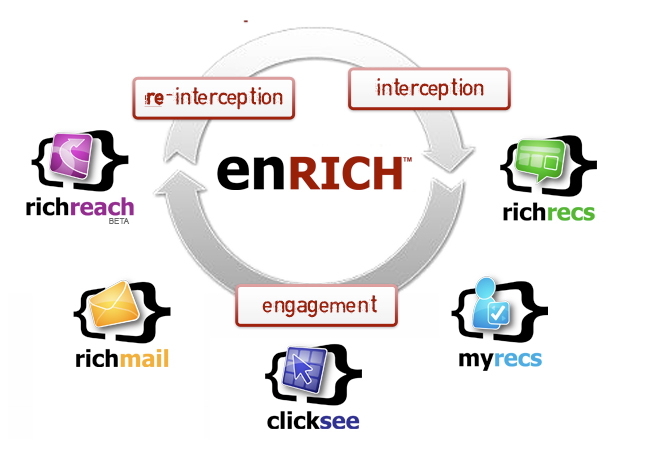 You may notice two new products. In addition to richrecs, myrecs and richmail, we've added Clicksee, a fun, visual way to expose a personalized assortment of products, and RichReach (beta), an off-site advertising product that allows you to reach your highest value shoppers with personalized product recommendations, to bring them back to complete purchases or begin new ones.
The team here at RichRelevance has been working hard to deliver this shopper lifecycle-centric product suite in time for enterprise class retailers looking for immediate ways to make this year's Holiday shopping season the best yet.
Yup, that's right: retailers are already getting ready for the holiday—so ("Principle One") we are too!