2013 Season of Shopping Insights: Shoppers Less Responsive to Retailers' Day-Specific Promotions though Cyber Monday Gains Ground
As a data-driven company that derives relevant shopping insights  from the billions of shopping sessions we touch each year, we wanted to assemble a series of interesting take-aways that showcase notable trends of the all-important holiday shopping season.
Just as the holiday season is about feelings as much as shopping, per se, so too holiday data can be seen for the picture it paints about where we find ourselves as 2013 draws to a close. Anthropologists have always understood that shopping, giving, and exchanges of goods say much about a culture. While our specialities are computer science, engineering, and marketing, we invariably find what data can tell us very interesting … and we hope you will, too.
Please join us as we explore the trends we're seeing during this December, starting with this first nugget:
Seasonal Shopping Insight #1
Shoppers Less Responsive to Retailers' Day-Specific Promotions though Cyber Monday Gains Ground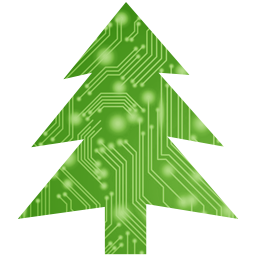 US consumers appear to be spreading out their online shopping visits and spending over the entire holiday period, rather than concentrating their activity on key days such as Black Friday and Cyber Monday—perhaps to the consternation of retailers who devote massive marketing effort to lure shoppers in-store and online on select days. (See a related story in Internet Retailer, which used our data to discuss mobile e-commerce trends over the start of the holiday season.)
We reviewed comparable sites, year-over-year, examining the share of revenue, orders, visits, and other key metrics over the 11-day period from Thanksgiving through Sunday, Dec 8 (using comparable days for 2012).
On the plus side:
Conversion rates are higher this year, especially in the post-Cyber Monday period.
Average Order Value (AOV)—the average amount a shopper spends—is higher compared to last year for the 5 key shopping days from Thanksgiving to Cyber Monday.
But the share of both shopping visits and orders is less on those five key days:
In particular, Black Friday in 2013 had 13% of the 11-day orders, down from almost 16% in 2012.
Each of the five days in 2013 has a smaller share, and each of the post Cyber Monday days has a larger share of visits, when compared to the prior year.
In short, it looks as if the shopping period is spreading out—and consumers are resisting the siren song of Black this or Cyber that. For retailers, this may presage a much more competitive period until the 25th.
More from the 2013 Season of Shopping Insights series:
Shoppers Less Responsive to Retailers' Day-Specific Promotions though Cyber Monday Gains Ground