Searching for High Fidelity in the Digital World

High Fidelity [hi-fi] typically relates to amplifiers and their capacity in managing the sound output to accurately reproduce the characteristics of the input; but fidelity also equates to loyalty, and prompts the question of how a retailer or brand motivates the customer "inputs" that breed the retention, satisfaction and trust that are the desired "outputs." How effective is "fidelity" in the digital world today?  Online retailers discuss loyalty, attend conferences and spend thousands on communications in search of this holy grail, but does "high fidelity" exist in its raw form today?
Loyalty programmes have long had a significant foothold in the UK, with several retailers leading the way when it comes to making strides into true 'customer loyalty.' Tesco has been collecting online and offline data on their customers for some time and regularly sends me vouchers and other very relevant offers via 'snail mail,' actively inducing me to reduce total order values or gain more of the same thing [bogofs, etc]. But when I venture online, why is this clear understanding of my habits and tastes so far removed? Going back to high fidelity, perhaps the offline inputs are not being transitioned to my online buying persona, which may depend on my browsing habits, and brands, products and category preferences in order to nurture significant output.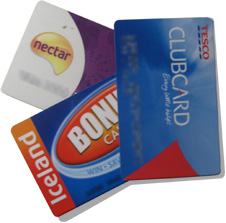 Another major retailer in the UK is Boots plc. As one of very few brands entirely focused on Health & Beauty, their loyalty program is possibly the most advanced with over 16million cardholders (including me), who constantly replenish commodities each month. A YouGov marketing report found that an estimated 70% of Boots' sales revenue is linked to their loyalty card, indicating that Boots has a very clear understanding of—and investment in—who spends what in its stores.  Whilst Tesco will send you vouchers and offers to increase the worth of 'Clubcard' points so you can take the family to theme parks or escape to luxurious spa weekends, Boots offers the chance to increase 'Advantage Card' points by purchasing at an increasing number of affiliated retailers via Treat Street, a recent expansion to Advantage Cardholders.
While impressive in breadth, both programmes essentially drive you back into their stores to increase their loyalty program opportunity, a clever innovation on trust and satisfaction. These are two examples that I personally invest in heavily; Nectar is another huge loyalty scheme (across several retailers) and there are many others beginning to surface. I will for example find a Starbucks now to utilise yet another loyalty card as opposed to walk into any other coffee brand's store.
Every retailer possesses endless variety in the product mix, demographic customers (and the buying behaviours they inhabit) and business objectives that govern their viability, so ideas and innovations must be considered to 'personalise' each retailer's 'personalisation strategy' and therefore create customer loyalty. Having an agile approach to customisation, and never accepting that one algorithm is right for a single shopper on any given site at any time will be critical as retailers bridge their loyalty programmes from the offline world to the online.
For the time being, in the on-line world especially, the meaning of High Fidelity remains as a song I remember back in the 80's from the film Fame.  Hopefully soon, online retailers will transition the analog value of hi-fi to their customers' web-based retailing experiences—thereby respecting the shopper.