RichRelevance research unveils consumer attitudes towards in-store technology are markedly similar across America, Britain and Europe, except when it comes to facial recognition.
Last week over 200 in-store innovators from 120 enterprise retailers, gathered at Future Stores in the Victoria Park Plaza in London. The event is a 'one-stop-shop' for retailers seeking practical solutions to accelerate their in-store transformation projects from concept to reality.
There were many interesting topics covered from in-store design to leveraging data from digital channels to adapt in-store experiences. The common thread throughout all the conversations, presentations and debate – was putting the customer at the heart of all strategies and initiatives; from driving customer engagement to improving their experience and making their shopping journey as easy as possible.
One of the most interesting debates was about the use of technology in-store. It was abundantly clear retailers are either embracing it or running in the opposite direction. There are perfectly legitimate reasons as to why a retailer is on one side of the fence or the other.
Where a retailer has a high turnover of sales staff with busy stores and peaks at checkout tills, utilizing technology on the shop floor can certainly enhance the customer's experience. In this scenario, arming sales assistants with access to stock levels, personalized recommendations and complementary products plus the ability to take payments on the shop floor, improves the experience for customers, saving them time and results in more sales and less returns.
However, if a retailer has highly trained, loyal sales assistants who are knowledgeable and enthusiastic product advocates, who act as personal advisors to their shoppers, supporting technology to help the sales process is arguably reduced.
Regardless of the environment or scenario, it's agreed that technologies introduced to the in-store experience should be complementary to the shopping journey – not a distraction for associates and shoppers alike.
Ultimately, it will be the customer who decides. As our 'Creepy/Cool' survey from 2015 revealed, shoppers also have different attitudes towards technology in-store. Where some shoppers embrace features such as facial recognition and interactive mirrors making product suggestions in changing rooms as cool, others are turned off at the mere thought. Therefore, the type of customer a retailer has will influence their use of technology in-store. That said, attitudes can and often do change over time, and I'm certainly looking forward to the latest 'Creepy/Cool' survey results, which are out in the next few weeks.
Overall, we thoroughly enjoyed the debate at Future Stores, and we're looking forward to their next event in Seattle in just a few weeks time.
The usage of proximity-based beacons seems to have floundered since they were introduced in 2013. After reading this very interesting article about the Regent Street App, it is obvious why. Unfortunately, many retailers, and even some tech companies, think of beacons as just a tool to trigger push notifications. From this perspective it is understandable why many would assume that beacons do more damage than good; using beacons to trigger endless location-based notifications would equate to a type of spam, resulting in an irritated customer.
In truth, beacons are way more than a vehicle for push notifications if you understand how to use them correctly. Here's why:
Beacons are dumb, technically speaking. The only thing they do is broadcast a specific string. For example, the beacon might broadcast its name and location, such as number 123. That's all. It's up to the application and infrastructure behind the beacon to make any sense of it. Essentially, beacons are passive and can be used to deliver whatever string it is programmed to.
Ok, so now you're thinking: what does that mean and how should retailers use them?

Here's some food for beacon-thought. Please note that this is by no means a comprehensive list of beacon applications. However, if you are using a sophisticated personalization platform, these should all be relatively simple to deploy:
Store Identifier
Suppose you only have one beacon in a chain of stores and an app that can pick up the signal. What can you do with it? First you can provide the beacon with the name of your store, for example: "New York, 5th Avenue". Once the shopper enters the store and the app picks up the beacon, you can write this event in a centralized user profile so that you know that specific shopper entered that specific store. Based on this information, you can then determine the frequency the shopper comes into your store(s). If you find the shopper frequents one store more often than others, you can determine this is his/her preferred store. Once you know his preferred store, you can send him promotions and offers from that specific store and always make sure you show the inventory of products at that location.
Department Locator
If you place beacons around the store in departments such as shoes, coats and perfumes. When the shopper opens up the app in the store, the app picks up the the signal of the beacon; the beacon will know where the shopper is specifically in the store and will display the appropriate and relevant content. When the app is opened in the shoes department, it will show content for shoes. When it's in the perfumes section, it will show content for perfumes – you get the idea. The information about which department has been visited can be stored in the centralized user profile, so that when the user logs onto his/her mobile device or home computer, he or she is greeted with relevant content.
Re-Engagement Trigger
Given that the beacon has learned and retained all of this information in the centralized user profile, a retailer can leverage these learning and behaviors to intelligently re-engage and welcome the shopper when he/she returns to the store. With every trigger, previous behaviors can be recalled to facilitate a curated conversation and a customer experience that learns and adapts with the customer.
Connecting the Dots
Another valuable type of information is offline purchase data, which can be ingested into the centralized user profile through the means of a loyalty card program or e-receipts. When you find that a shopper visited the fragrance department and viewed various fragrances on his/her mobile while navigating the store, but ultimately didn't purchase a fragrance, you can re-engage with him/her by triggering personalized email with content from this section and products he/she looked at.
The retail landscape demands that the customer experience becomes simpler, more intuitive and more personal than ever before. And today, every shopper navigates the aisles and departments of his or her preferred retailers with mobile devices in hand; beacons help connect the customer journey, bringing the digital and physical worlds together for a harmonious experience.
Today, we released our new study of more than 1,000 U.S. consumers, highlighting shopping preferences and sentiment this holiday season.  One common theme that emerged is that Americans continue to be all about "instant gratification"; even benefits like Amazon Prime can't top the pleasure and convenience of a purchase in-hand at check out.
But when shoppers visit the store is starting to matter. REI's bold move to #OptOutside on Black Friday—closing its doors and website and paying its 12,000 employees to go outside—reflects they primary sentiment we found in our survey: Two-thirds of respondents disliked retailers being open on Thanksgiving Day.
Whatever your thoughts are about the kick off to the holiday shopping season, the store remains the centerpiece for consumers. In fact, retailers that implement simple digital innovations to meet the increased volume and needs of shoppers this season will reap big rewards, sealing the fate of the brick-and-mortar store as a key competitive advantage.
This holiday, the number one reason that Americans will head to the store is to get an item immediately. But long lines at checkout mar the experience. In fact, 73% of respondents cite this as their biggest frustration. What can stores do to deliver immediate satisfaction and convenience? Mobile check-out in store and click-and-collect were cited as welcome innovations.
Once in store, U.S. shoppers (thanks to smart phones), are increasingly self-sufficient—and impatient—when stores fail to deliver the same convenient, seamless experience they have online. Over half of Americans cited out-of-stock or unavailable items as a main frustration, while 1 in 5 are frustrated by sales associates who can't help them find what they need, inconsistent pricing and items that don't match what was researched online. The good news: consumers welcome a digital fix to these shopping woes. For 4 in 10 shoppers, self-service kiosks to check pricing, availability and product recommendations were cited as one of the most valuable store features this holiday.
As the lines between online and offline shopping continue to merge, the store remains more than a holiday tradition. New digital technologies and advances in in-store personalization can address nearly all of the frustrations shoppers experience in store. This is welcome news for traditional retailers as they strive to gain the operational, marketing, merchandising and "instant gratification" edge in their battle with Amazon this holiday and beyond.
I invite you to check out our full survey results here.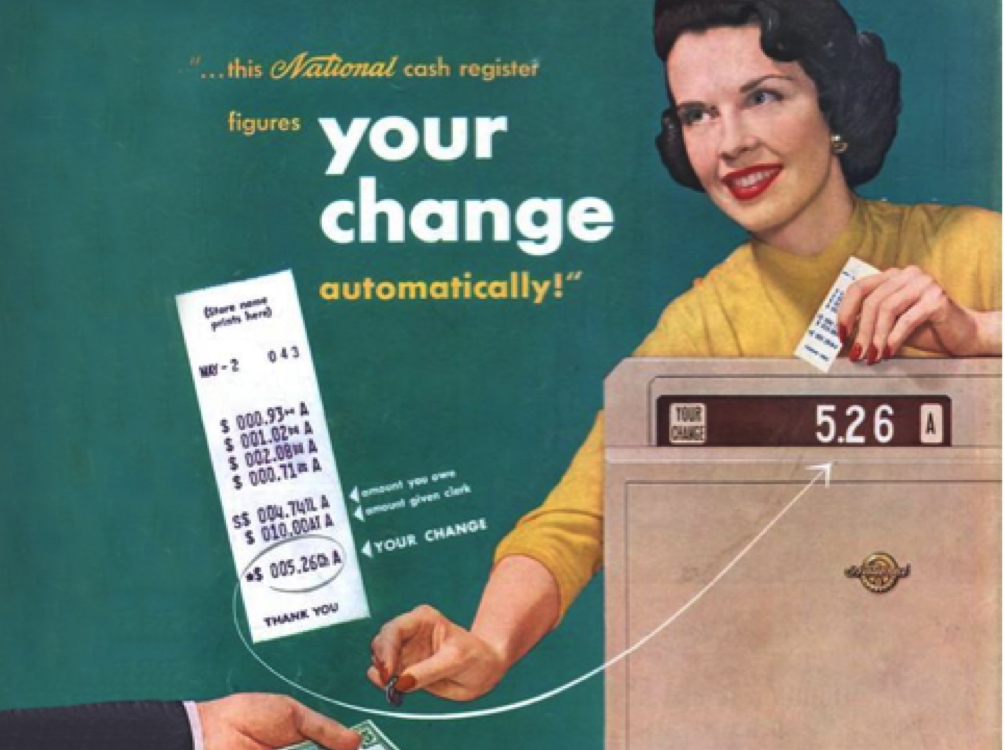 …and it is your customer data.
Nine out of ten purchases still take place in the store. That means that with each swipe of the credit card, customers send a strong signal of preference by means purchase. But today this signal is lost into one of these: DMP, CRM, or another three-letter acronym for your data sinks.
So why not take make use of this rich data?
Point-Of-Sale (POS) data can provide insights into the real-time shopping trends in a local area or what items/brands an individual shopper prefers and/or has already purchased. It's only logical that with a bit of wizardry with this data, you should be able build better models that represent your shopper base and provide more relevant personalization for shoppers regardless of the channel they are utilizing. POS data is proving already to help supercharge online personalization for web, mobile and email as some of our more innovative retailing partners are finding.
We have worked with a few adventurous retailers ($10B+ office supplies retailer and $1B+ upscale department store), to quickly test this hypothesis on these next generation recommendation models. We integrated in-store transactions into the Relevance Cloud™ and ran a test. One that used offline+online purchase data to build recommendation models and a control version that used just the online purchase data.
After 45 days, we found that strategies that used offline+online data drove +1% incremental lift in revenue per session sitewide (beyond the performance of existing recommendations). One percent lift may not seem much at first glance, but this is a significant return for billion-dollar retailers with little effort. And there is even more room for improvement. The retailers included in this test did not have a perfect offline-to-online product catalog overlap, meaning there is still incremental value that can be derived once these SKUs are resolved.
In the process we also discovered some key insights about the omnichannel shopper's behavior:

Never leave another customer data set at the till again
Offline data ingestion is a simple process. RichRelevance Omnichannel strategies take the following datatypes and offer personalization based on a 360-degree view of individual consumers:
POS Transactions: Purchases, orders and returns that contains a purchase date, item(s), customer ID, and monetary value.
Shopper Segments and Attributes: Customer or household segments such as gender, location, loyalty tier, etc. from homegrown databases, CRM records or third-party resources (Merkle, Acxiom, LiveRamp, BlueKai, etc.).

So when emptying your cash register at the end of the day…
…don't leave your customer data behind. Put it to work to get more out of your online personalization and build richer experiences.
Learn more about Offline Data Ingestion.