Interactive search experience adapts and learns throughout each shopper's journey to surface products they want to purchase
Shop.org Retail's Digital Summit — Dallas, TX — September 27, 2016 — RichRelevance®, the global leader in omnichannel personalization, today launched Find™, the newest product in RichRelevance's product suite. Built on the Relevance Cloud™, Find uses powerful real-time personalization to elevate the site search experience – on every device – by instantly connecting shoppers with the products they intend to buy. Find focuses on the customer, providing highly relevant search results based on real shopping behavior, while also delivering the full range of tools that retailers need to innovate the search experience without reliance on IT resources.
"Find elevates site search to meet customer expectations for relevant and personal interactions at every touchpoint, especially in this mobile-first world," said Eduardo Sanchez, President and CEO of RichRelevance. "For the past 18 months, our customers have told us they wanted us to build a comprehensive and personalized search solution because it was a critically important function. They've told us how they struggle with solutions that are archaic and unable to keep up with new data and devices. Find is our answer to delivering the kind of search experience that consumers want – and that we know is possible."
Site Search is Broken
Site search technology has stagnated for nearly a decade, and currently almost 50% of all e-commerce site searches end in failure. A bad search experience is amplified on mobile devices, where the smaller form factor leaves a tiny margin for error. This has significant consequences for retailers: research from RichRelevance shows that 73% of U.S. shoppers are extremely likely or likely to leave a retail site that doesn't provide good search results, and 37% are not at all likely to return.
According to Brendan Witcher, Principal Analyst at Forrester Research: "Site search often falls short in its core responsibility: creating an exceptional online experience by delivering the most relevant, contextually-driven answer from a customer query. Traditional site search simply wasn't designed years ago to properly handle today's dynamic online and mobile engagements. Search is limited in its ability to effectively serve today's customer."
Find: Personal, Real-Time & Friendly
With Find, RichRelevance has launched the first comprehensive personalized site search solution available in the market in the last decade. Through the Relevance Cloud, Find leverages omnichannel data on current and past behaviors, as well as brand affinities and price preferences to algorithmically surface the most relevant products for a given query, context and device. Find also introduces Findability, a real-time metric that measures the success or failure of a search query at scale to help retailers understand if their shoppers are locating the items they wish to buy.
With Find, for the first time ever, site search is personal, real-time and friendly:
Personal: Find uses real-time shopper behavior to match individualized results to user intent, increasing Findability across all devices. Find predicts and suggests products and keywords with every tap or keystroke, continuously refining the product assortment displayed on screen as the shopper completes their search.
Real-Time: Find erases indexing delays, allowing results to be based on signals received less than one second earlier. Global pattern & trend alert notifications allow merchandisers to respond is real-time to changes in search behavior, improving sales.
Friendly: Find's intuitive dashboard and reporting empowers business users to execute changes and manage the site search function without relying on IT resource. For shoppers, Find delivers a wholly unique search experience that is dynamic and engaging.
Find: Key Features
Find integrates state-of-the-art search technology into the Relevance Cloud platform to debut the most innovative technology architecture for site-wide search personalization. The key features of Find include:
Personalized Search & Browse: Attribute Sort Options; Algorithmic Sorting; Contextual Considerations; Real-time Affinities; Multi-language; Assortment Equalizer; Predictive faceting; Wisdom of the crowds
Shopper Experience: Interactive search results dynamically change as shopper applies filters or additional keywords; Visual feedback with explanation of why shopper is seeing particular results
Merchandising Controls: Conditional Boosting; Conditional Burying; Filtering; Linking
Testing & Reporting: Personalization MVT; Wisdom of Crowds MVT; Catalog fields MVT; Findability Monitor; Query Alerting
PRESS CONTACTS
Renee Newby
BPR for RichRelevance
757.651.6554
Foust uses the Relevance Cloud™ personalization platform to drive a unified marketing engagement, contributing to triple-digit sales growth numbers for YogaOutlet.com
San Francisco, CA — June 7, 2016 — RichRelevance®, the global leader in omnichannel personalization, today announced that Retail TouchPoints has named Steve Foust as a 2016 Retail Innovator Award winner. Foust, Vice President of Marketing at Spiraledge and a leader in data-driven personalization, is one of 36 award winners honored for embracing positive disruption in retail.
As a RichRelevance client, Foust and Spiraledge are using personalization to advance the retail customer experience and creating a playbook for extending personalization across every touchpoint. This includes leveraging the Relevance Cloud™ personalization platform to drive a personalized experience on YogaOutlet.com (and corresponding mobile site) to seamlessly connect shoppers with the items best suited for their own yoga lifestyle.
Through the Relevance Cloud, Spiraledge is able to merge online and mobile behavioral and purchase data in real time to deliver highly relevant experiences that reflect each shopper's unique history. The Relevance Cloud tests and optimizes recommendation strategies from over 150 algorithms, such as location-based "Shoppers in San Francisco like…", to support the best-performing placements across home, category and product pages (web and mobile), blog and guides. The platform also re-sorts product displays on category pages based on each shopper's profile, as well as offers personalized "type-ahead" results for site search.
YogaOutlet.com has posted triple digit sales growth numbers with measurable contributions from personalization that include:
Measured gains in site-wide conversion (as determined by A/B testing) immediately upon launch.
3X increase in number of personalized placements on site based on significant boost in average order value (AOV) attributable to personalization.
A double-digit increase in conversion rate for returning consumers through a new sort testing feature on the site.
"Steve and the team at Spiraledge have created a premier shopping experience that respects each customer's preferences and needs," said Eduardo Sanchez, President and CEO of RichRelevance. "Personalization is a cornerstone of their strategy, and we're pleased to congratulate Steve on both his ongoing customer experience innovation and this recognition by Retail Touchpoints."
About the Retail Innovator Awards
Now in its third year, the Retail Innovator program is designed to honor individual executives in the retail industry who are focused on driving change through innovation. Award winners are selected by the editorial staff of Retail TouchPoints (RTP), the industry's go-to source for customer engagement strategies, based on their contribution to positive disruption in retail. More information on the awards and a full list of winners is available at http://www.retailinnovationconference.com/awards/.
PRESS CONTACTS
Renee Newby
BPR for RichRelevance
757.651.6554
Barneys New York uses the Relevance Cloud™ personalization platform to digitally enhance in-store service and engagement through customer-centric personalization
San Francisco, CA — April 25, 2016 — RichRelevance®, the global leader in omnichannel personalization, today announced that Barneys New York is using the Relevance Cloud™ personalization platform to power a first-in-kind digital customer experience at its new flagship store in downtown Manhattan.
The new store offers a unique and timeless luxury shopping experience, with an emphasis on bringing digital aspects into the store with state-of-the-art technology. Barneys New York is the first luxury retailer to integrate iBeacon technology with the Relevance Cloud personalization platform to deliver personalized editorial content to store shoppers. Barneys New York is also using the Relevance Cloud to connect online and offline behaviors and preferences to help sales associates better serve their clients via a customer clienteling app.
These innovations enhance the customer experience with instant access to informative and entertaining content, while also ensuring that associates are highly informed and have better background information on brands and products of interest to each individual consumer.
"The customer experience in this store runs parallel in importance to the design, product and historic location," Barneys New York COO, Daniella Vitale, commented at launch. "We want the customer to feel as though anything is possible when they walk into the store. With the seamless integration of technology, our incredible staff, and a deep appreciation of our customer, we really do feel that everything is possible."
Content Personalization: iBeacons & The Relevance Cloud
Barneys New York is using iBeacon technology to share informative and relevant content (videos, look books and designer interviews) from The Window, Barneys luxury editorial site, with shoppers as they move about the store. Beacons are integrated with the Relevance Cloud platform to deliver personalized recommendations of content to users who choose to opt-in for this experience via the award-winning Barneys New York app. The app also delivers personalized notifications when a shopper nears items in their mobile shopping bags or on wishlists, creating a seamless and efficient shopping experience for the knowledgeable Barneys customer.
"The most important touchpoint is the phone," Barneys Vice President of Digital, Matthew Woolsey, recently told Digiday. "We're proud of the way we've used our customer data online and offline to be fluidly connected — it allows for a personalized, consistent experience in store and online."
Data-Driven Clienteling & The Endless Aisle
Barneys New York is also using RichRelevance to power a new clienteling system that uses customer-centric personalization to empower sales associates to better serve their clients. The clienteleing app is available on associates' iPads, which are also used as mobile point-of-sale (mPOS) devices with Apple Pay.
Through the Relevance Cloud personalization platform, the new clienteling app connects consumer, product and inventory data to deliver personalized product and content recommendations based on each shopper's unique history with Barneys New York. The app also provides 'endless aisle' capabilities: associates can access inventory across all Barneys New York stores and, from the store floor, key an order to be fulfilled immediately.
"Luxury is at a place where we can make strategic investments for our brand, rather than playing catch up everywhere," continued Woolsey in his Digiday interview. "The goal is to create an elevated customer expectation."
These new digital initiatives build on a long-term partnership between Barneys New York and RichRelevance to personalize the digital experience, including an increased focus on personalization in Barneys recent redesign of its digital platforms barneys.com and editorial site the window.barneys.com.
Explained RichRelevance CEO, Eduardo Sanchez: "Luxury shoppers expect a premium experience and personalized service at every touchpoint. By extending the Relevance Cloud into the store, Barneys has become the first luxury retailer to use iBeacon technology content and consumer insights to bring a more personalized and editorially-driven experience to customers everywhere they shop."
About Barneys New York
Barneys New York (Barneys) is a luxury specialty retailer renowned for having the most discerning edit from the world's top designers, including women's and men's ready-to-wear, accessories, shoes, jewelry, cosmetics, fragrances, and gifts for the home. Barneys' signature sense of wit and style is manifested in its creative advertising campaigns, original holiday themes, and celebrated window displays. Founded as a men's retailer in 1923 in downtown Manhattan, it became an international arbiter of high style for both women and men in the 1970s, renowned for discovering and developing new and innovative design talent. Today, Barneys New York operates flagship stores uptown on Madison Avenue and downtown in Chelsea in New York City, as well as additional flagships in Beverly Hills, Chicago, Seattle, Boston, San Francisco, and Las Vegas, along with a preeminent luxury online store, Barneys.com, as well as 18 other stores and outlets across the United States. For more information about Barneys New York, please visit www.Barneys.com and explore its luxury content site, The Window, for an insider's look into the Barneys world: a behind-the-scenes visit with exciting designers, fashion, events, and the Barneys team.
PRESS CONTACTS
Renee Newby
BPR for RichRelevance
757.651.6554
Comprehensive product intelligence enhances cross-sell and upsell with personalized merchandising strategies based on product attributes and compatibility
RichRelevance®, the global leader in omnichannel personalization, and CNET Content Solutions (CCS), the leading provider of ecommerce product content, data and solutions, have renewed their strategic partnership to enhance cross-sell and upsell for retailers.
The partnership enhances the independent Relevance Cloud™ personalization platform with CCS's DataSource™ product, the industry's most comprehensive database of consumer electronics product information on more than 10 million SKUs, to allow merchants to curate a personalized shopping experience that includes the most relevant complementary products and accessories to consider at the time of purchase. Now retailers using the Relevance Cloud can inspire consumer purchase with perfectly matched products – while eliminating manual product mapping and the cost and effort of keeping up to date with inventory and trends.
Advanced Merchandising with the Relevance Cloud
With DataSource, the Relevance Cloud algorithms optimize cross-sell and upsell by accessing timely, accurate and consistent information on 10 million Consumer Electronics product SKUs in 32 markets and 23 languages. These Advanced Merchandising capabilities provide a supplemental layer of product intelligence to RichRelevance's personalized product recommendation solution, Recommend™, enhancing real-time behavioral recommendations with attribute and compatibility-based capabilities.
Product attributes such as brand, style, dimensions, compatibility, technical specifications, pre-installed software, and manufacturer warranty information are among the data that can be used to create new recommendation strategies for perfectly matched products. Using deep product profiles from DataSource™, the Relevance Cloud matches products by specific attributes such as key selling features, price points, and technical compatibilities, placing brand affinity directly at the merchant's fingertips.
The Relevance Cloud's wealth of data ensures that an appropriate variety of accessories (e.g., computer peripherals, or an outfit) are matched intelligently to the base product's characteristics. It also surfaces compelling alternatives within retailer-specified parameters (for example, products with higher-grade feature sets priced within 20% of the base product). Merchants have full control to adjust rules to change or support brand affinity, product assortment, user experience and vendor partners; extend or override behavior-based rules; or create custom rules to be applied at any level (SKU, category, or catalog).
About CNET Content Solutions' DataSource™
Since 1999, thousands of companies have turned to DataSource for the standardized product data to power their online websites and helps convert shoppers into buyers. With product coverage in 32 markets and 23 languages, DataSource is a world-class leader in standardized product data. Some of the top retailers in the world use DataSource every day to manage their online product catalogs.
For Questions contact Renee Newby, BPR for RichRelevance
757.651.6554
According to new study, the Relevance Cloud increases customer engagement & drives higher sales with omnichannel personalization
San Francisco, CA – October 13, 2015— RichRelevance®, the global leader in omnichannel personalization, today released the results of a commissioned study completed by Forrester Consulting on its behalf entitled the Total Economic Impact™ of Relevance Cloud™. In the study, Forrester concludes that, for a composite organization based on interviewed customers, the Relevance Cloud personalization platform delivers 367% ROI by minimizing costs and risks while boosting value and engagement with shoppers across multiple channels and devices. Measurable benefits of the Relevance Cloud include revenue increase of at least 10% and over $400K in annual maintenance savings. Forrester also measured significant improvement in such KPIs as engagement, conversion, demand, likelihood to buy and basket size, as well as faster time to market for personalization innovations.
News Facts
The methodology for the study included in-depth interviews with leading multichannel retailers in the US and Europe. Based on these assessments, Forrester created a composite company for analysis.  The composite represents a large retail organization with two billion dollars in annual revenue, 1,200 brick-and-mortar stores and 6 branded websites.
For this composite organization, the study found that the Relevance Cloud allows marketers to coalesce real-time omnichannel data and deliver personalized omnichannel experiences that yield 367% ROI and payback in 1.4 months.
The study, based on interviews with long-term RichRelevance customers in the US and Europe, found that the Relevance Cloud successfully drives measurable incremental sales and profit while meeting shoppers' expectations of seamless personalized content as they shop across different channels.
Personalization through the Relevance Cloud delivers a revenue increase to the composite organization of at least 10% and grows to 15% within 3 years, while saving over $400,000 per year in maintenance fees and achieving a faster time to market for projects such as in-store personalization.
Additionally, improved consistency of the customer experience by making personalization data available to in-store associates and customer service reps [in a pilot project] raised in-store revenue by 7% and reduced store returns by 2%.
The study also highlights significant increases in core KPIs including conversion rate, demand, likelihood to buy and basket size. Representative results achieved by RichRelevance's world-class customers include an 89% increase in conversion rate; a 20% increase in demand per visitor; 3x jump in likelihood to buy for customers who engaged in editorial content with content personalization versus regular customers; and basket size increases ranging from 15% – 54%.
Comments on the News
"Retail is in the midst of a sea change as brands blend the digital and in-store experience to engage shoppers and drive their business forward.  The path forward requires a new kind of ability to manage data, a true 360-view of the shopper and real-time personalization to glue together a consistent experience across every touchpoint.  We believe that Forrester has analyzed real data to provide a clear picture of how RichRelevance supports retailers in this effort and the success that brands can expect to achieve with the Relevance Cloud." – Eduardo Sanchez, President & CEO, RichRelevance
"We've worked with RichRelevance for years, and have first-hand experience of how the Relevance Cloud and data-driven personalization deliver a multitude of benefits to our business.  With RichRelevance, we are able to elevate the experience we offer our customer – driven by a 360-degree real-time view of the shopper." – Cam Fortin, Senior Director of Product Development, Wine.com
"From a technology platform perspective, Relevance Cloud allows us to be agile in terms of how we're creating data and personalized-driven product for both internal and customer consumption. Traditionally, this is something you might try to do through a CRM or OMS, and that would be a huge headache." – EVP of Digital, luxury retailer, as quoted in the Forrester TEI of Relevance Cloud study
Today, we are thrilled to announce that RichRelevance Engage, the dynamic content personalization solution, is now out of beta and available to all our customers. Engage enables the delivery of content and campaigns in real time based on individual shopper behavior and shopping history across online, mobile and email channels.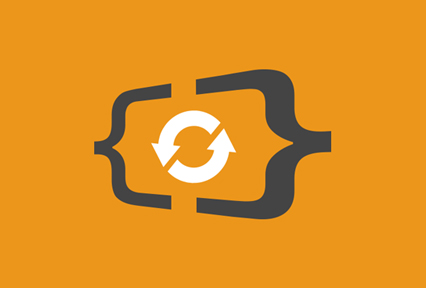 Traditionally ecommerce and marketing teams have competing objectives regarding conversion rate versus brand; creating disconnects in the customer experience. For example, a simple question such as, "Which four creatives should we
showcase in the home page carousel?" can lead to significant conflict within the organization.
In an effort to make informed decisions, the emergence of testing and optimization tools has caused an explosion in test schedules and reports creating a huge amount of data to manage and analyze manually, as tests are run for each placement. This is multiplied by the frequency of the campaign refresh, demanding a significant amount of resources.
Ultimately, retailers find it difficult to know what content to publish, where to publish, and how to improve the customer experience; meaning content is often difficult to find and/or irrelevant—curtailing the ability to impact the bottom line.
Engage addresses all of these pain-points. It auto-optimizes all your content, making data-driven decisions on which content to show to whom, where and when, saving time by eliminating the need to run hundreds of manual A/B tests – thus leading to increased productivity and improved conversion.
The Marriage of Content and Commerce
The ability to weave together content and commerce is what separates retail winners from also-rans. Matthew Woolsey, EVP of Digital at Barney's New York, recently said, "Customers who engage with editorial content—whether that's a Window story,
a designer interview, a video, a lookbook or a personalized editorial recommendation—spend 40% more than our average customer."*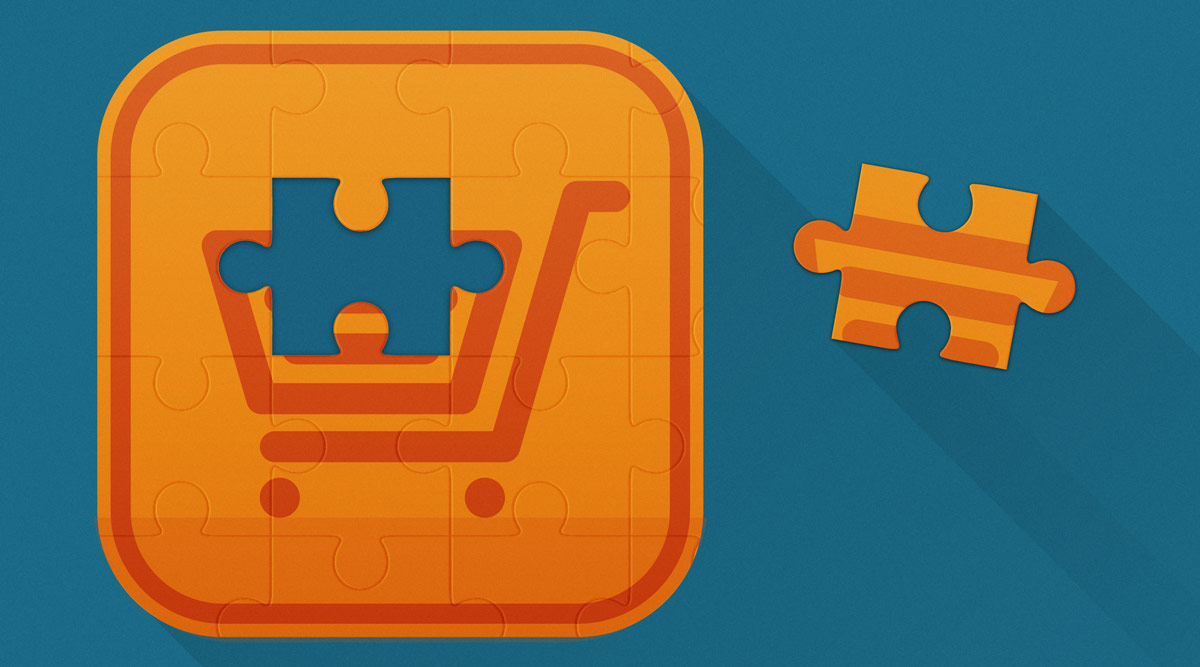 Engage allows retailers to marry content and commerce by measuring and optimizing campaigns based on commerce KPIs—cart adds, conversions and revenue—not just clicks. It also makes it easy to embed personalized content across the broader e-commerce site, including transactional pages, mobile apps or even email in order to maximize reach.
One customer participating in an early trial of Engage is HD Supply. This home and industrial supplies retailer in the US is using Engage to expose relevant products through promotional banners on their web and mobile sites. Nicole Norris, Digital Marketing Manager at HD Supply, commented, "What I love about Engage is that it
takes us out of the equation in determining what customers would respond to best. Because Engage is based on algorithms, it helps us make that decision." The results
for HD Supply show 116% increase in conversion and 13% increase in AOV from personalized promotional banners.
Getting Engaged
You can start using Engage right away, in just three simple steps:
Mass upload your content from your CMS quickly via plug-in or feed
Apply tags to content from similar cohorts to build campaigns more efficiently – Engage will automatically swap contents in-and-out from that cohort based on the KPIs defined by you
Define segments and/or contexts to further zero in on to whom, where, and when should the message be delivered
All this may be managed from the RichRelevance Dashboard.