About 15 years ago, I was working for a little marketing agency creating banners and ads for websites. On average, a client had around 10-12 such banners. The rule of thumb was that if a banner was relevant to about 80% of the audience, we'd build it. A "20% off everything" for everyone campaign would surely meet this criteria. Building a banner targeted to a handful of shoppers was simply not done, it was unthinkable.
Recently we participated in the event E-Commerce One to One in Monaco. In its sixth year, it yet again proved to be THE event for ecommerce leaders.  With over 1,000 carefully selected participants, the three-day event made for a rich exchange of ideas and innovations.
Some of the key topics discussed ranged from the shopping experience on mobile devices and developing a 'mobile first strategy' to customer service excellence and loyalty programmes. A survey of retailers attending the event uncovered the following top six investment priorities for retailers in 2016:
Creating excellence in customer service
Enhancing the shopping experience for mobile
Building customer-centric financial indicators
Developing a mobile first strategy
Building innovations for loyalty programmes
Developing branded content
For RichRelevance, E-Commerce One to One represented an opportunity not just to make new acquaintances, but also to meet and network with existing customers through dinners and receptions. The speaking sessions also featured one of our valued customers —children's apparel retailer, Petit Bateau — who presented a workshop about their omnichannel journey with us.
In her workshop, CRM & Digital Director, Christel Hennion talked about the challenges faced by Petit Bateau and why they needed an omnichannel approach. With nearly half (44%) of their customers first searching online before visiting a store, Petit Bateau needed to connect online and offline sales channels to better understand their customers so they could make the right omnichannel recommendation.
To do this, Petit Bateau leverages RichRelevance's user profile service to gather and access the necessary information about their customer both online and offline. With this customer knowledge, Petit Bateau used RichRelevance product recommendations to personalize the relevant offer on each channel for their shoppers. As a result, they have seen increased engagement and frequency of purchase from their customers.
Petit Bateau also shared an interesting cohort analysis. Even though a small percentage of shoppers interact with product recommendations, this segment represents 50% of orders and 60% of global turnover.
This segment leverages personalization as a means of navigation and catalogue discovery. They are often strongly committed and provide high value to the retailer.
See the E-Commerce One to One blog post for more on Christel's talk.
Similarly, Google presented a separate workshop where they further expanded on the topic of analysing the influence of online and offline sales, again using Petit Bateau as the example. Laureline Serieys, Retail Industry Head at Google, discussed how they helped Petit Bateau map their customer journey and measure the influence of online and offline purchases. Read more on this session here.
Thanks to all those we met at E-Commerce One to One! The stellar group made it such an insightful event to attend.  We're looking forward to 2017 already.
Although we may not be flying around in rocket ships quite yet, retail today is about as futuristic as anyone could have imagined. It's hard to envision a world without the 24/7 on-demand access to the endless aisles of ecommerce retail. Personalization has played a huge role in, not only the success of companies like Amazon, but the advancements in ecommerce and retail as a whole. Personalization has enabled retailers to create digital channels that feel as intimate and customer-oriented as a physical store; so over time consumers feel recognized as unique individuals in their shopping journeys.
So what is next in the world of retail personalization?
In an effort to identify the top of mind personalization trends for retailers and brands in 2016, RichRelevance reviewed the requests for proposals (RFPs) from 2015. The retailer RFPs reviewed were largely represented by Internet Retailer's Top 100 in North America and were retailers who made over $75 billion in aggregated revenue.
Overall, we can see how retailers are uniting the consumer experience. Over the next year, retailers will leverage personalization to bring together all digital and physical channels – to create true omnichannel customer experiences based on three key trends.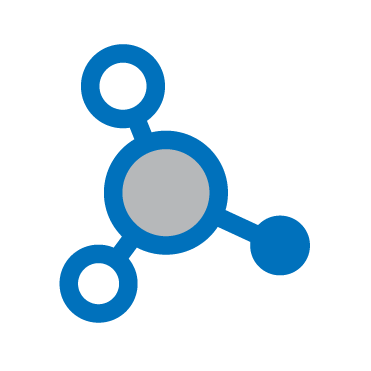 Trend 1: Completing Personalization
Retailers today are laser focused on enhancing shopper experiences by using data that is readily available across channels. With every additional touch point and channel, retailers have been granted the gift of data. Until now little has been done to leverage the information retailers have gathered and most of the data has not been synthesized to create an omnichannel experience. To fully implement personalization retailers require a powerful personalization platform to ingest retail data from feeds such as smartphones, tablets, point-of-sale systems, inventory and contact centers. The more data points a retailer collects and integrates, the more seamless a customer experience becomes across channels.
For example, consider how things might be merchandised in stores versus how they're displayed online – what departments are physically next to each other or across the aisle, and how leveraging purchase data from the store could positively impact online engagement and sales.
Integrating personalization from third party vendors and channels also plays a crucial role in unifying all the elements of the consumer's physical and digital world. By influencing personalization with geographic, demographic, weather and loyalty components adds an incremental layer of sophistication and relevance.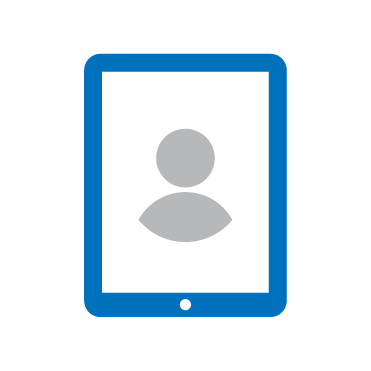 Trend 2: Enabling Smarter Associates
Tying directly into Trend 1, leads us to the next trend of enabling smarter associates. Today's retailer wants to enable customer-facing personnel with digital technologies to help associates deliver in real time the highest level of customer service possible. By using a personalization platform that synthesizes human intelligence with artificial intelligence the retail associate can leverage all cross channel customer data, product details and content at every interaction.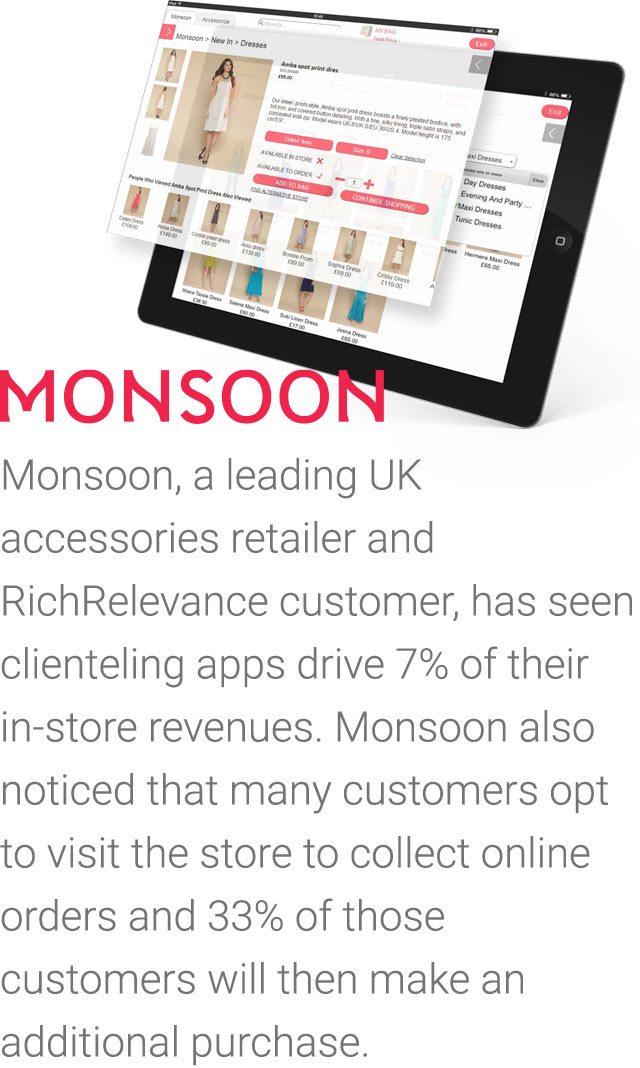 One of the biggest challenges in retail is bringing together all shopping channels to deliver a seamless customer experience. An ideal experience has no friction, so that when a consumer walks into a store or calls the contact center, the retail representative already knows everything that customer has looked at, purchased and even returned over the years. To solve this problem of eliminating friction to consumers, retailers are launching a variety of associate-facing applications for use in stores and even contact centers. These applications recall all previous and current customer behaviors/purchases in real time so that an associate can offer a level of customer service that is complementary to the individual's history, tastes and preferences.
Enabling smarter associates will also play a big role in personalizing contact or call centers. By leveraging different types of clienteling applications, agents will no longer need to spend time determining who a shopper is or what they want. The application will give the agent a real-time view into recent browsing history and purchases across channels to offer a relevant response right from the start.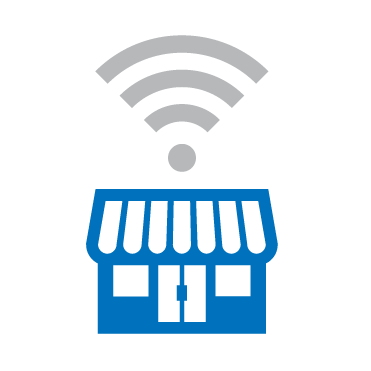 Trend 3: Launching Tech Savvy Stores
In an effort to combat the strong footprint that the Amazon and other pure play ecommerce retailers have acquired over the last decade, multichannel retailers are bringing technology to the storefront. Retailers are creating unique and innovative shopping experiences to tend to the zero-friction shopping needs of the modern consumer.
A great example of in-store innovation includes the Intelligent Fitting Rooms that leverage RFID (Radio Frequency Identification) tags to recognize clothing that is brought into the fitting room. By integrating this technology in the fitting room, retailers can help shoppers find alternate sizes and offer intelligent recommendations to suggest alternatives or assist in completing a look.
In summary, this is the year of a unified customer experience placing great focus on cross-channel shoppers, anticipating their needs and catering to them with services that previously didn't exist. The three trends of completing personalization, enabling smarter associates and launching tech savvy stores create an sophisticated and seamless omnichannel experience for the shopper, and ultimately allow personalization technologies to influence even more of the consumer experience than ever before.
For more 2016 insights visit us at our RelevanceTV YouTube channel.
Today, we released our new study of more than 1,000 U.S. consumers, highlighting shopping preferences and sentiment this holiday season.  One common theme that emerged is that Americans continue to be all about "instant gratification"; even benefits like Amazon Prime can't top the pleasure and convenience of a purchase in-hand at check out.
But when shoppers visit the store is starting to matter. REI's bold move to #OptOutside on Black Friday—closing its doors and website and paying its 12,000 employees to go outside—reflects they primary sentiment we found in our survey: Two-thirds of respondents disliked retailers being open on Thanksgiving Day.
Whatever your thoughts are about the kick off to the holiday shopping season, the store remains the centerpiece for consumers. In fact, retailers that implement simple digital innovations to meet the increased volume and needs of shoppers this season will reap big rewards, sealing the fate of the brick-and-mortar store as a key competitive advantage.
This holiday, the number one reason that Americans will head to the store is to get an item immediately. But long lines at checkout mar the experience. In fact, 73% of respondents cite this as their biggest frustration. What can stores do to deliver immediate satisfaction and convenience? Mobile check-out in store and click-and-collect were cited as welcome innovations.
Once in store, U.S. shoppers (thanks to smart phones), are increasingly self-sufficient—and impatient—when stores fail to deliver the same convenient, seamless experience they have online. Over half of Americans cited out-of-stock or unavailable items as a main frustration, while 1 in 5 are frustrated by sales associates who can't help them find what they need, inconsistent pricing and items that don't match what was researched online. The good news: consumers welcome a digital fix to these shopping woes. For 4 in 10 shoppers, self-service kiosks to check pricing, availability and product recommendations were cited as one of the most valuable store features this holiday.
As the lines between online and offline shopping continue to merge, the store remains more than a holiday tradition. New digital technologies and advances in in-store personalization can address nearly all of the frustrations shoppers experience in store. This is welcome news for traditional retailers as they strive to gain the operational, marketing, merchandising and "instant gratification" edge in their battle with Amazon this holiday and beyond.
I invite you to check out our full survey results here.
Affordable U.K. retailer Primark opened a new 77,000-square-foot department store last week in Boston, introducing the U.S. to its extremely low-cost apparel, accessories and home goods for the first time.
Essential eCommerce speaks to VP and general manager of EMEA at RichRelevance, Matthieu Chouard, about the importance of personalising the customer journey.
Personalisation is a technology at the top of most retailers' minds. The ability to provide a bespoke, even boutique-style, service in order to stand out from the competition is clearly a clever move and this starts by simply recommending products online based on a customer's taste.
"If you want to make your customer happy, you have to make them understand they are unique and not part of a customer segment," VP and general manager of RichRelevance EMEA, Matthieu Chouard, tells Essential eCommerce.