It's almost the most wonderful time of the year! And we know it's also retail's busiest, so we're here to help you get in the holiday spirit and also make sure you get the most magic (and ROI) out of your personalization platform.
You spend a lot of time optimizing your website to streamline the shopper's path through the retail funnel—making sure they see value at each point along the way. Once you navigate the shopper to the right product, it's important that you take the necessary steps to seal the deal, and get the shopper across the finish line.
The cart page is a pivotal area for securing that conversion. When done well, you'll get the sale, and then potentially entice the shopper to buy more items. When done poorly, you'll disrupt conversion by distracting the shopper from the transaction you've fought so hard to get.
And so we ask: How smart is your cart?
At RichRelevance, we're sensitive to the cart page experience, and work closely with our retail partners to implement solutions deep in the funnel that will grow cart values without compromising conversion. Here are three things you can do with product recommendations to substantially enhance your cart page experience:
1. Get out of the way
Securing conversion is our primary objective on the cart page. If we can get the shopper to buy more stuff and grow the order value, that's phenomenal! But, it shouldn't compromise completing the sale. The location of recommendations must reflect this prioritization and not interfere with the shopper consuming information critical to the buying decision.
As such, recommendations must be on the periphery of core content such as the cart summary, checkout call-to-action, promotional code inputs, and other key messaging and functionality. This usually means slotting a vertical placement in the right margin or a horizontal placement underneath the main content area. Otherwise, if more prominently placed, you're baiting customers to continue shopping, which can be extremely disruptive to conversion.
2. Recommend complementary, non-competitive products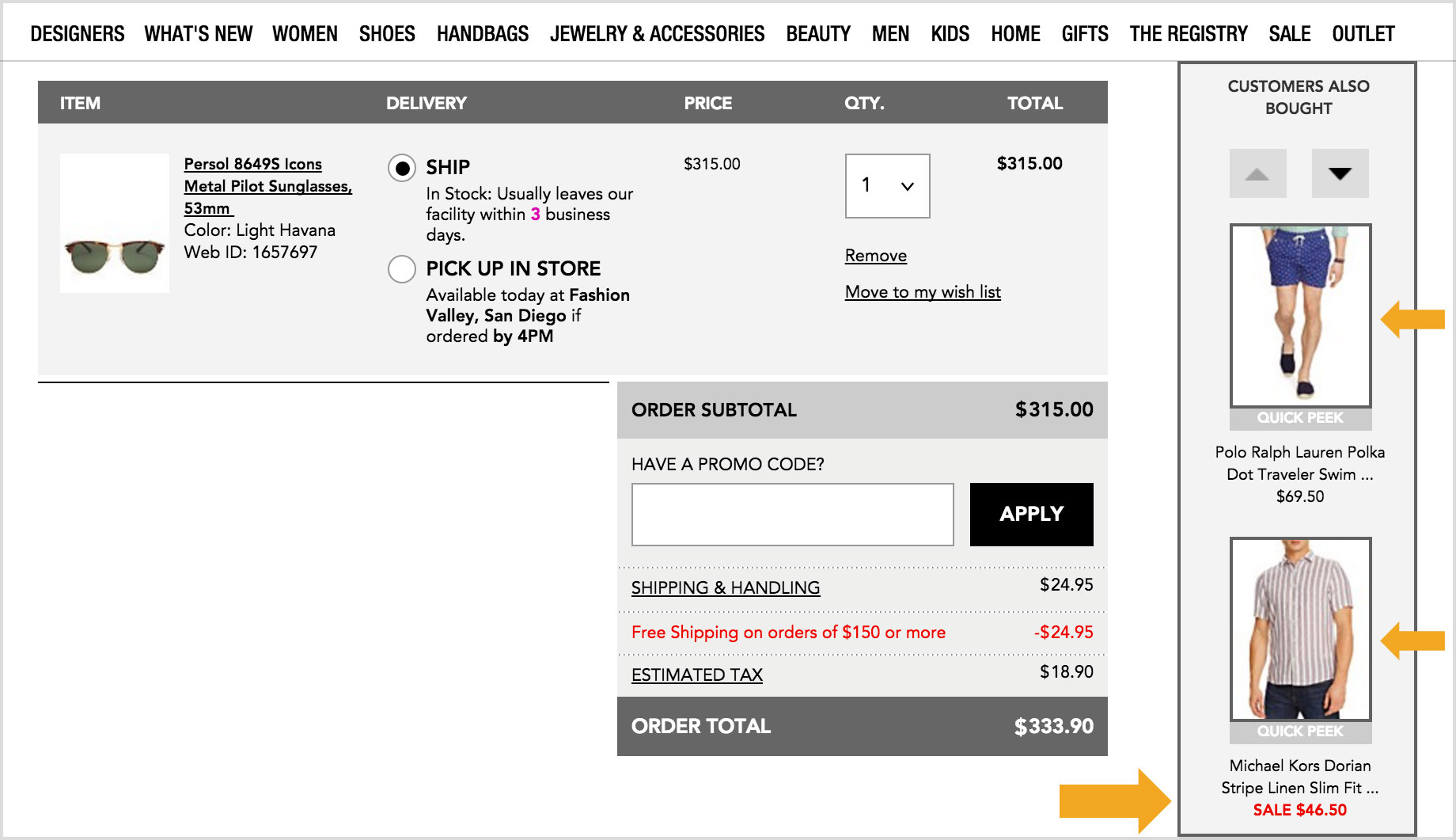 When you finally get the shopper to the cart page, it's critical not to challenge their decision to buy. If they add a TV to their shopping bag, they've demonstrated a degree of commitment that we shouldn't impede by recommending another TV upon landing on the cart page. Instead of being helpful, that would be frustrating to the shopper, and elicitreconsideration at a point when a shopper should be firm about their core purchase
On the cart page, it's imperative to use cross-sell recommendations that display products most often purchased with the seed item. However, since these kinds of recommendations rely on purchase behavior at the individual product level, something that happens much less frequently than browse activity, , it can be challenging for behavioral recommendations systems to always deliver intuitive cross-sell recommendations across a retailer's entire catalog.
As an example, if a specific TV model has only been purchased 50 times in recent history, that's probably not enough transactions to reliably identify four or five logical products that are commonly purchased with it. You can overcome this dilemma, in 2 ways:
I. Incorporate point-of-sale (POS) data in recommendations. If you have a brick-and-mortar presence, you probably have more offline POS transactions than online sales. Incorporating those in your online recommendations will provide a wealth of data from which to identify logical product associations.
II. Employ rule-based recommendations. Create a set of advanced merchandising rules that governs what is recommended in cross-sell situations. For each category of products, define what categories you want represented in each recommendation slot—and then let the engine source products based on whatever brand, attribute or compatibility-matching requirements you might have configured.
Ok, so now you have well-placement recommendations and you've optimized your cross-sell assortment across your entire catalog. What's left?
3. Optimize your recommendations layout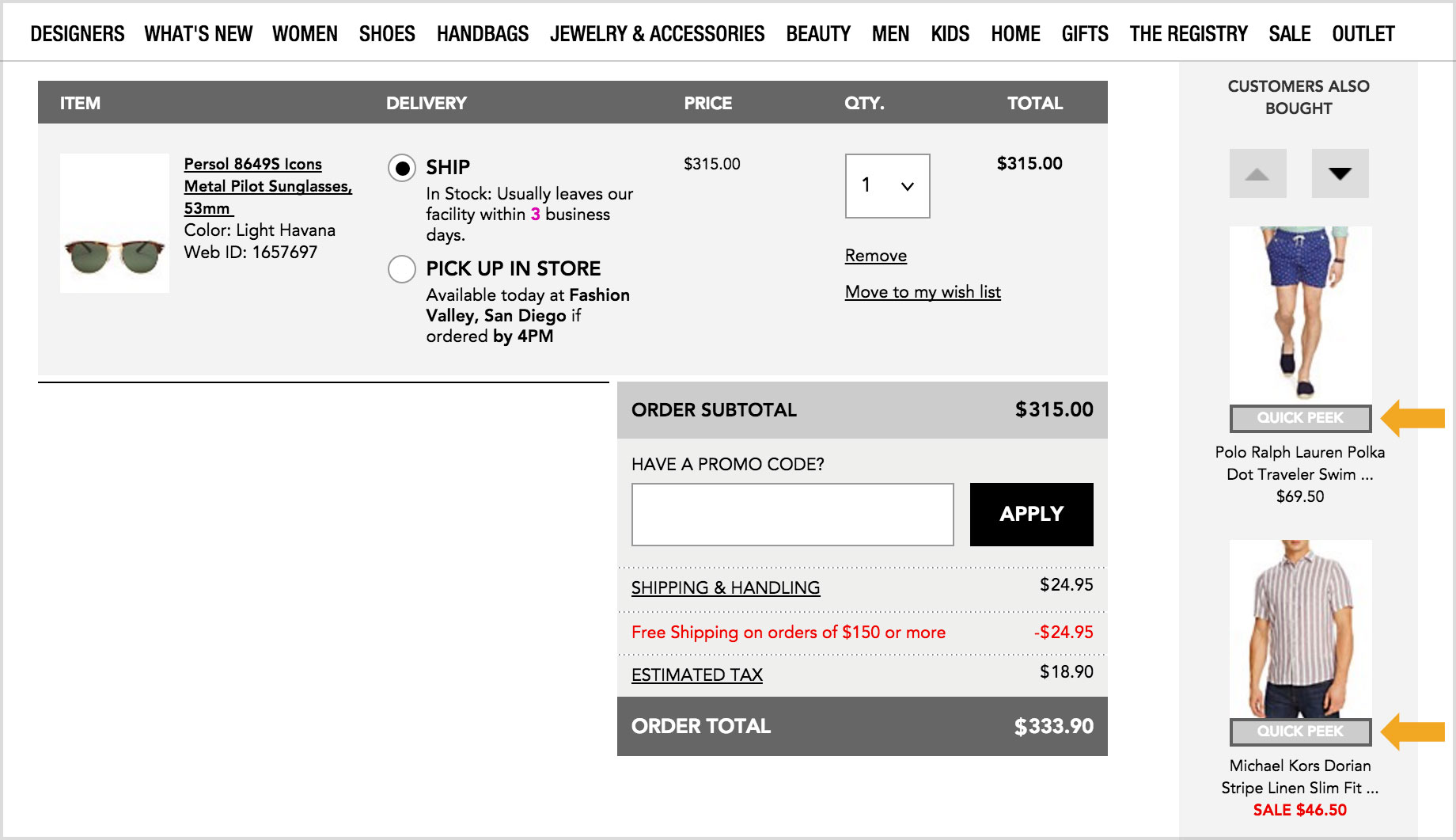 Once you've gotten the shopper to the cart page, create inertia that pushes them through the checkout process rather than casting them out to higher parts of the funnel. You can do this by presenting a recommendation layout that facilitates exploring a product and adding it to cart without leaving the current page. Implement 'quick view' functionality on recommendations that allows a shopper to access product information, configuration options (e.g., size/color), and add-to-cart capabilities with a single click. Without this functionality, you're forcing shoppers to leave the cart page to explore recommended products, and they may never come back.
Your cart page is sacred as it's the gateway to more cash in your coffers. It's imperative that the page experience drive shoppers to transact rather than pull them into a dangerous loop of product reconsideration. These are merely a small sample of tactics RichRelevance has deployed and validated using rigorous A/B and multivariate testing. We strongly encourage you to consider these optimizations for your retail site. They'll make your cart smarter, protect your conversions, and grow your order values.
Although we may not be flying around in rocket ships quite yet, retail today is about as futuristic as anyone could have imagined. It's hard to envision a world without the 24/7 on-demand access to the endless aisles of ecommerce retail. Personalization has played a huge role in, not only the success of companies like Amazon, but the advancements in ecommerce and retail as a whole. Personalization has enabled retailers to create digital channels that feel as intimate and customer-oriented as a physical store; so over time consumers feel recognized as unique individuals in their shopping journeys.
So what is next in the world of retail personalization?
In an effort to identify the top of mind personalization trends for retailers and brands in 2016, RichRelevance reviewed the requests for proposals (RFPs) from 2015. The retailer RFPs reviewed were largely represented by Internet Retailer's Top 100 in North America and were retailers who made over $75 billion in aggregated revenue.
Overall, we can see how retailers are uniting the consumer experience. Over the next year, retailers will leverage personalization to bring together all digital and physical channels – to create true omnichannel customer experiences based on three key trends.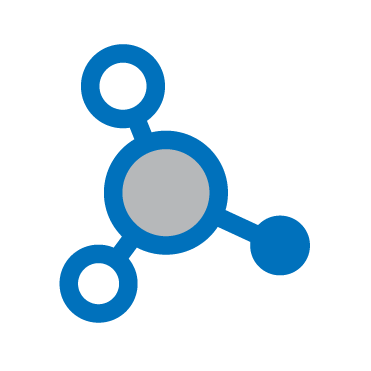 Trend 1: Completing Personalization
Retailers today are laser focused on enhancing shopper experiences by using data that is readily available across channels. With every additional touch point and channel, retailers have been granted the gift of data. Until now little has been done to leverage the information retailers have gathered and most of the data has not been synthesized to create an omnichannel experience. To fully implement personalization retailers require a powerful personalization platform to ingest retail data from feeds such as smartphones, tablets, point-of-sale systems, inventory and contact centers. The more data points a retailer collects and integrates, the more seamless a customer experience becomes across channels.
For example, consider how things might be merchandised in stores versus how they're displayed online – what departments are physically next to each other or across the aisle, and how leveraging purchase data from the store could positively impact online engagement and sales.
Integrating personalization from third party vendors and channels also plays a crucial role in unifying all the elements of the consumer's physical and digital world. By influencing personalization with geographic, demographic, weather and loyalty components adds an incremental layer of sophistication and relevance.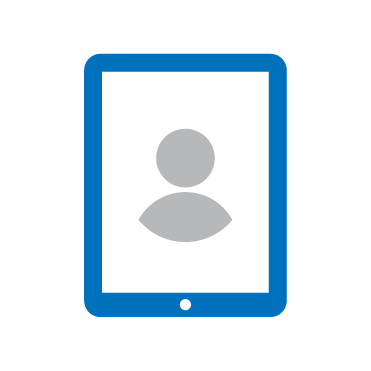 Trend 2: Enabling Smarter Associates
Tying directly into Trend 1, leads us to the next trend of enabling smarter associates. Today's retailer wants to enable customer-facing personnel with digital technologies to help associates deliver in real time the highest level of customer service possible. By using a personalization platform that synthesizes human intelligence with artificial intelligence the retail associate can leverage all cross channel customer data, product details and content at every interaction.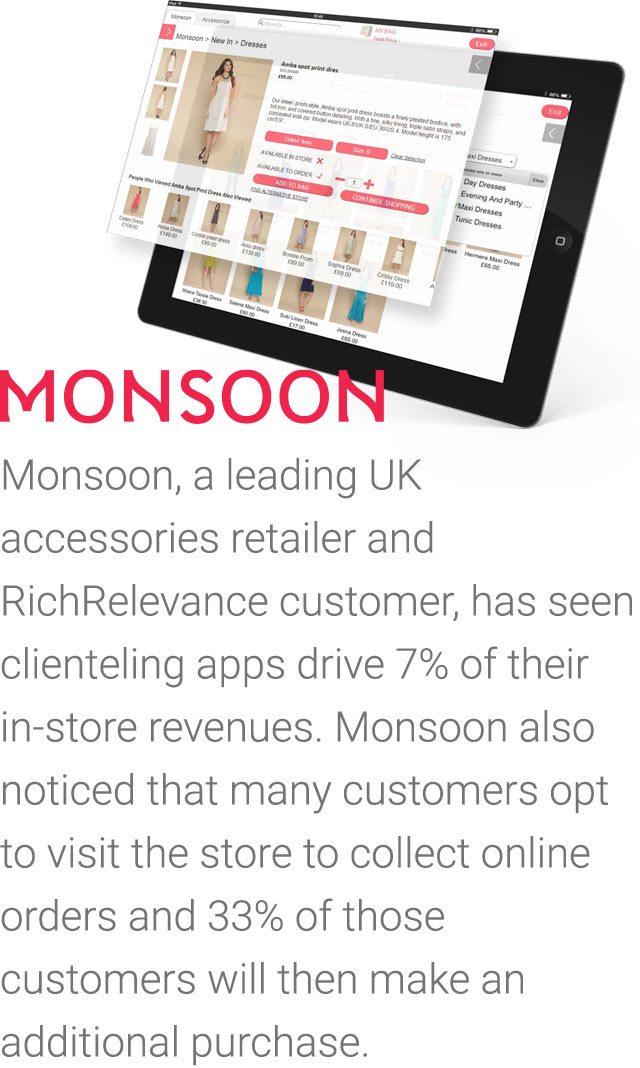 One of the biggest challenges in retail is bringing together all shopping channels to deliver a seamless customer experience. An ideal experience has no friction, so that when a consumer walks into a store or calls the contact center, the retail representative already knows everything that customer has looked at, purchased and even returned over the years. To solve this problem of eliminating friction to consumers, retailers are launching a variety of associate-facing applications for use in stores and even contact centers. These applications recall all previous and current customer behaviors/purchases in real time so that an associate can offer a level of customer service that is complementary to the individual's history, tastes and preferences.
Enabling smarter associates will also play a big role in personalizing contact or call centers. By leveraging different types of clienteling applications, agents will no longer need to spend time determining who a shopper is or what they want. The application will give the agent a real-time view into recent browsing history and purchases across channels to offer a relevant response right from the start.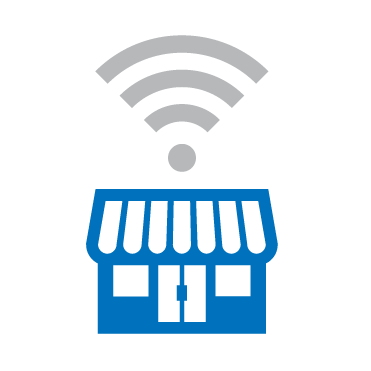 Trend 3: Launching Tech Savvy Stores
In an effort to combat the strong footprint that the Amazon and other pure play ecommerce retailers have acquired over the last decade, multichannel retailers are bringing technology to the storefront. Retailers are creating unique and innovative shopping experiences to tend to the zero-friction shopping needs of the modern consumer.
A great example of in-store innovation includes the Intelligent Fitting Rooms that leverage RFID (Radio Frequency Identification) tags to recognize clothing that is brought into the fitting room. By integrating this technology in the fitting room, retailers can help shoppers find alternate sizes and offer intelligent recommendations to suggest alternatives or assist in completing a look.
In summary, this is the year of a unified customer experience placing great focus on cross-channel shoppers, anticipating their needs and catering to them with services that previously didn't exist. The three trends of completing personalization, enabling smarter associates and launching tech savvy stores create an sophisticated and seamless omnichannel experience for the shopper, and ultimately allow personalization technologies to influence even more of the consumer experience than ever before.
For more 2016 insights visit us at our RelevanceTV YouTube channel.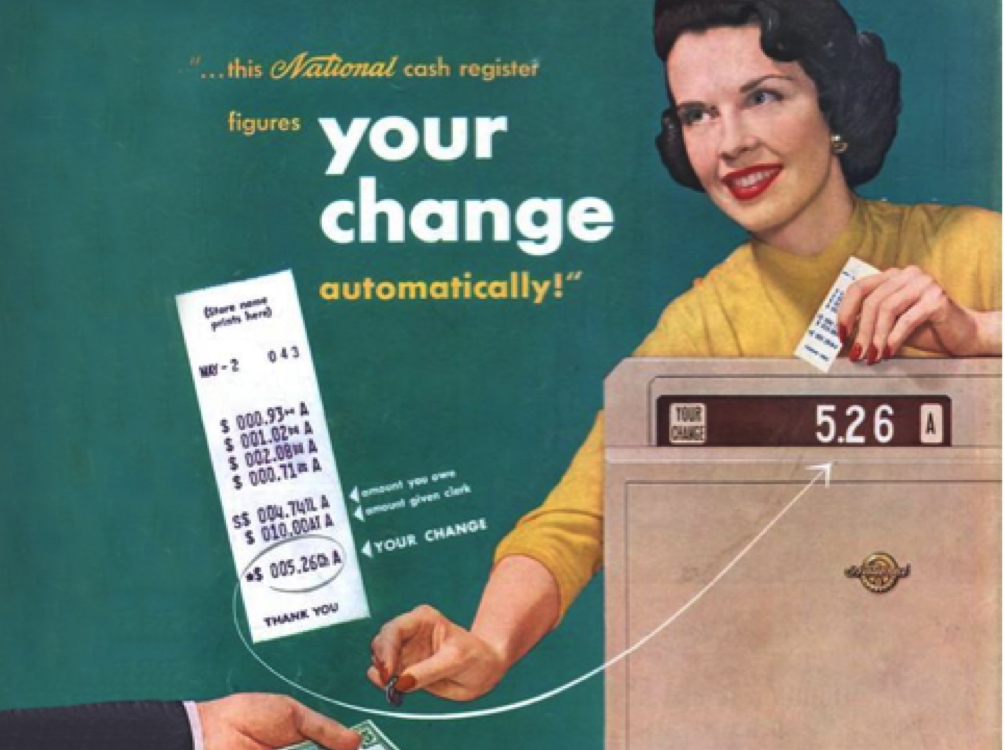 …and it is your customer data.
Nine out of ten purchases still take place in the store. That means that with each swipe of the credit card, customers send a strong signal of preference by means purchase. But today this signal is lost into one of these: DMP, CRM, or another three-letter acronym for your data sinks.
So why not take make use of this rich data?
Point-Of-Sale (POS) data can provide insights into the real-time shopping trends in a local area or what items/brands an individual shopper prefers and/or has already purchased. It's only logical that with a bit of wizardry with this data, you should be able build better models that represent your shopper base and provide more relevant personalization for shoppers regardless of the channel they are utilizing. POS data is proving already to help supercharge online personalization for web, mobile and email as some of our more innovative retailing partners are finding.
We have worked with a few adventurous retailers ($10B+ office supplies retailer and $1B+ upscale department store), to quickly test this hypothesis on these next generation recommendation models. We integrated in-store transactions into the Relevance Cloud™ and ran a test. One that used offline+online purchase data to build recommendation models and a control version that used just the online purchase data.
After 45 days, we found that strategies that used offline+online data drove +1% incremental lift in revenue per session sitewide (beyond the performance of existing recommendations). One percent lift may not seem much at first glance, but this is a significant return for billion-dollar retailers with little effort. And there is even more room for improvement. The retailers included in this test did not have a perfect offline-to-online product catalog overlap, meaning there is still incremental value that can be derived once these SKUs are resolved.
In the process we also discovered some key insights about the omnichannel shopper's behavior:

Never leave another customer data set at the till again
Offline data ingestion is a simple process. RichRelevance Omnichannel strategies take the following datatypes and offer personalization based on a 360-degree view of individual consumers:
POS Transactions: Purchases, orders and returns that contains a purchase date, item(s), customer ID, and monetary value.
Shopper Segments and Attributes: Customer or household segments such as gender, location, loyalty tier, etc. from homegrown databases, CRM records or third-party resources (Merkle, Acxiom, LiveRamp, BlueKai, etc.).

So when emptying your cash register at the end of the day…
…don't leave your customer data behind. Put it to work to get more out of your online personalization and build richer experiences.
Learn more about Offline Data Ingestion.
Today, we're happy to expand our product recommendations capabilities with Advanced Merchandising. Now, you can present product ensemble recommendations to inspire consumer purchase with perfectly matched products.
We've eliminated cumbersome manual product mapping, along with the need for your merchandisers to keep recommendations up to date with inventory and trends. You can now leverage existing data within the RichRelevance dashboard to create new recommendation strategies that group products by attributes or compatibility.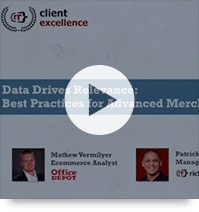 Advanced Merchandising makes recommendations more relevant, intelligent and personal. Mobile and online shoppers demand—and deserve—the same personalized attention found in a brick-and-mortar store, where sales associates recommend what shoes and accessories to pair with a fall season dress, or which brand of headphones are most compatible with iPhone 6. Office Depot is successfully using Advanced Merchandising to connect consumers with their perfect match. You can watch this webinar to learn more.
To inspire you, read on for a few ways that RichRelevance customers are already using Advanced Merchandising.
Complete the look: Fashion complete head-to-toe looks with recommendations based on the latest trends and shoppers' own personal styles.
Don't forget accessories: Recommend compatible accessories and warranties to consumer electronics or office supplies shoppers.
Discover the long tail: Aid shoppers in discovering relevant new products that rarely surface with top sellers or other commonly used strategies.
Match compatibility using CNET
Through our exclusive partnership with CNET Content Solutions, consumer electronics retailers benefit from CNET DataSource™, a database that contains over five million technology and consumer electronics products that leverage specific product attributes such as key selling features, price points, and technical details. Learn how a top-20 consumer electronics retailer gained a 3% increase in revenue per session using Advanced Merchandising with DataSource™ to recommend compatible products.
Try Advanced Merchandising today
To present perfectly matched recommendations using Advanced Merchandising, get in touch with us now!
Personalization is what empowers retailers to create a 1-1 relationship with customers online. By tracking engagement and other KPIs, you can quickly take stock of how are you doing with those relationships.
The new RichRelevance dashboard is the perfect tool for putting richer reports with more data at your fingertips, so that you're always in tune with your site personalization. The new dashboard pulls back the curtain to showcase your data in a more digestible, visually appealing way. When your reports are eye-friendly, organized and automated, you can assess the status and impact of your site personalization within minutes.
Here are three quick ways to dive into the dashboard.
1. Check and share the vitals
Our brand new Lookback Summary is a detailed tile band that displays an at-a-glance summary of your sales and recommendation metrics. You can configure the lookback period to be a day, week, month or any number of days up to 90. You can also click any tile to access an expanded view of the graph. Take a screenshot and share metrics with key stakeholders in just a few clicks!

2. Track the value add
The Attributables Report tile is another new addition to help you track the impact of RichRelevance recommendations on your site–specifically through change in average order value (AOV) and items per order (IPO).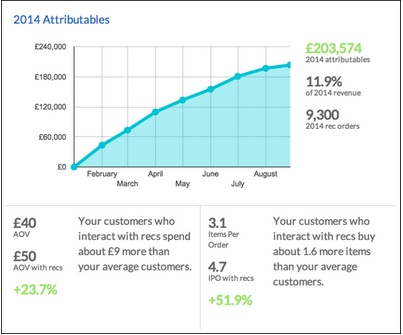 3. Access more detailed data and then some
Other significant enhancements include the Page Type Performance tile, where you can view the performance of different metrics for various pages on your site, and the Viral Products tile, which displays the most viewed products and takes you to detailed Merchandising Reporting. Best of all, feature documentation can be accessed within the feature page itself.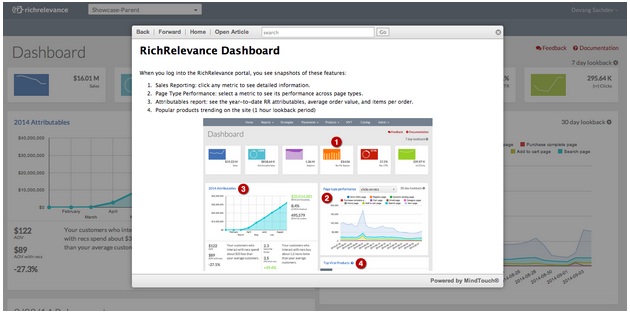 Try today
The new RichRelevance dashboard is designed to upgrade your experience and provide site health visualization, easy controls and usability improvements throughout. If you haven't done so already, we encourage you to log in to your dashboard and play around. We believe that in order to provide you with more of the tools that you love, we need to work together. So, tell us what you'd like to see in the next set of improvements using the comments section below.