Competitor or partner?
That's the question brands face in dealing with the behemoth of Amazon, whose vast operations compete with fashion brands and department stores in e-commerce. But these same brands and stores also are paying Amazon to advertise on its pages, which represent prime real estate in the ever-competitive e-commerce world.
In other words, Amazon is not only taking on retailers — it's also battling Google.
Click to read full article.
RichRelevance's Chief Evangelist Jake Bailey shares his insights for marketers on iMedia Connection.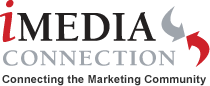 How often have you heard the phrase "reaching the right person, at the right time, with the right message?" It is a phrase that represents the Holy Grail of media. A phrase that promises hope to advertisers suffering from sleep deprivation and battling visions of dancing mortgage ladies in their heads. A phrase that, up until recently, was more of a dream than a reality.
Over the last few years, with the increase of consumer spending online, ecommerce sites have cemented their role as a critical marketing channel for brands that want to reach online consumers at the highest point of brand consideration. This ability has quickly changed the face of advertising and is reshaping how brands engage shoppers in wholly new media opportunities on retail sites, which were previously relegated to MDF and trade funds.

With the proliferation of data and access to consumer information, marketers have gained increased insight into their core customers. The Social Analytics industry has grown by over a dozen companies in the last 12-18 months and we're already seeing how access to richer data is empowering advertisers to do things they've never done before. For example, the ability to target a certain group of consumers with distinct travel intent did not exist until recently.
Most media buying outlets no longer buy specific publishing properties (TV being the exception). The advent of data-driven targeting combined with powerful ad exchanges has made "audience targeting" the new norm. It's a much better way to get a return on your ad spend, because it gives you the opportunity to speak to the people that matter most to your brand. However, this great new data-driven capability comes with some "not-so-great" consequences. As data has become increasingly commoditized, one of the main complaints is that "everyone owns the audience, but not always in the right place."