Payments company Stripe has today announced the release of a new service that will allow resellers and businesses to create their own custom buying processes within apps.
Known as Relay, the service will allow sellers to list products in a single place, including social media site Twitter.
Users will be able to sell products within tweets, which will feature a 'Buy' button, so customers can quickly get their hands on the goods.
How can fashion retailers use dynamic data to meet consumer expectations and take advantage of new channels?
It was once believed that people just wouldn't buy clothes online; that fashion consumers needed to touch and try what they would be wearing – but this is clearly not the case, as online sales grow and brands continue to innovate.
Online fashion sales grew by 185% between 2007 and 2012, and sales are predicted to rise by 41% by 2017.
"Survival of the fittest."
We're all familiar with the phrase and the principle: adapt to survive and thrive.
Today, those words mean more than ever.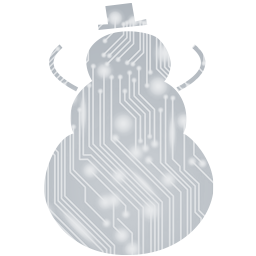 Continuing our series on "2013 Season of Shopping Insights," we analyzed shopping behavior in the top 50 cities across the US (including mobile share of views, and mobile share of sales) and uncovered some regional shopping patterns—and anomalies—that may surprise you.
Which cities lead the way when it comes to conversion, AOV, and social activity? What are some key shopping trends in our great states of Texas and California?
Top 5s
AOV
Conversion Rate
Social Referral Percentage

New York
San Francisco
Miami
Atlanta
Seattle

Omaha
Wichita
Louisville
Tulsa
Tucson

New York
San Francisco
Portland
Boston
Oakland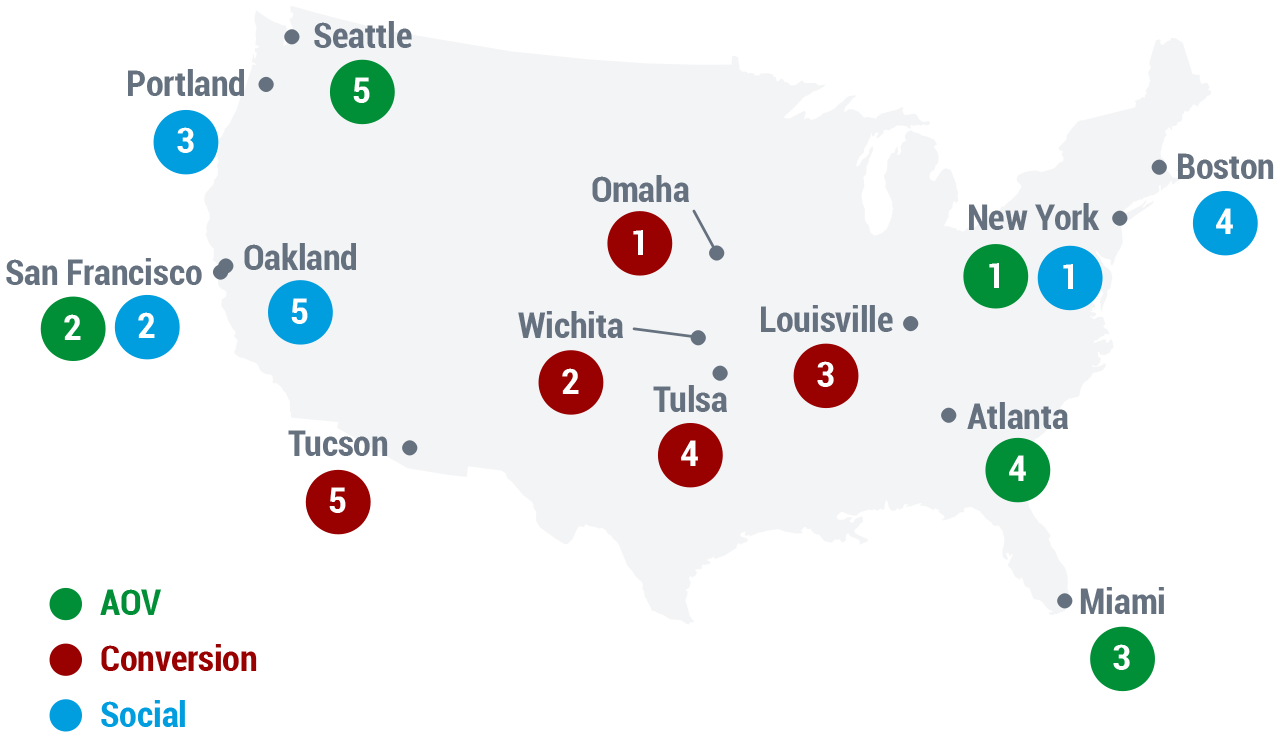 Texas Trends (AKA Austin "Oddities")

Mobile Sales. Mobile accounted for over a quarter of sales in Dallas, and over 20% in Houston, but was merely average in El Paso and Fort Worth. Surprisingly, Austin lags in mobile.
Shopping Behavior Similarities. Dallas, El Paso, Fort Worth, and San Antonio are all similar, but Austin—once again the odd one out—is closer in shopping behavior to Portland than its Texas sister cities.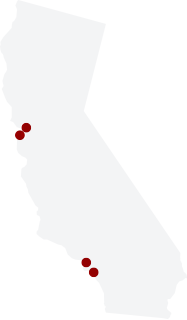 California: Coastal City Surprises
Long Beach is closer in overall shopping behavior to Phoenix than to LA.
San Francisco is more like Atlanta than like Oakland in its shopping behavior. (SF has higher AOV, but Oakland has the greater share of mobile traffic and sales.)
Methodology: This study uses data about the top 50 US cities (by population) from over 100 sites on Thanksgiving Day (2013-11-28). The data consists of over 5.5 million sessions and 200 thousand orders.
More from the 2013 Season of Shopping Insights series:
Insights Across America
Holiday marketers, your traditional plans are already rolling out, but as we speak, 64.8% of your consumers are still turning to social media for gift ideas. So why not give your holiday marketing an extra boost? It's never too late to partner with your consumers and inspire them to engage in some last minute social sharing.
According to Nielsen, 92% of consumers say they trust earned media, such as recommendations from friends and family, above all other forms of advertising. Here are three quick ways to encourage consumers to make last minute holiday recommendations that will help increase sales:
Click here to read original posting.
According to the Social Media Shopping Infographic, from a new study by RichRelevance, the data from nearly seven hundred million online shopping sessions show how social channels are impacting ecommerce and how they stack up against each other in the lead up to the 2013 Holiday Shopping Season.
Click here to read the full article.